Tips To Get Great Abs
Sexy six-packs are not something that you can acquire in one day.
To build great abs, you should be ready to undergo tough workout sessions and be under strict diet, which will allow you to increase the metabolic rate – that's the secret to great abs.
Building great abs might seem difficult at first, but once you get used to the diet and the workout regime, you will be ready to build great abs for yourself.
Here are a few tips to great abs that you can follow, in order to build a sexy and fit body that you can be proud of.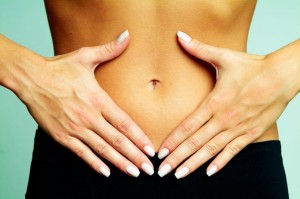 Food for great abs
Proper diet is one of the most important aspects of getting great abs. Since in the recent times, food contains a lot of processed starch and saturated fats and sugars, you should avoid such food. They cover the body with a layer of fat, and you will have to exercise and work out a lot to lose these fats. It is only after you have managed to reduce your weight and remove the fat from around your belly, that you can have that perfect abs.
Great abs exercises
Exercise for the abs is extremely effective. Both cardiovascular exercises, as well as weight training can help you to lose weight and thereby have great abs. Swimming, running, climbing the stairs and cycling are great cardio exercises that will help you shed the excess fat. These exercises also make good use of your abdominal muscles, thus toning them to a very large degree.
Also note that in case of cardio, you should aim for high intensity work out, without long intervals. Other than cardio, target exercise is also a good way of building great abs. These include exercises like stomach crunches, sit-ups and so on. The target exercises too increase the metabolic rate and help you to lose weight in the abdominal area. The best thing you can do is, combine the cardio with some target exercises to get a ripped abdomen.
Metabolism and your way to great abs
Increased metabolism is an important part of weight loss. The rigorous exercises will help you to lose weight and thereby to get sexy abs. You can also change the metabolic rate of your body with the help of the food that you have. Breaking up your meal into small portions and then having it 5-6 times throughout the day will ensure that you do not remain hungry. This in turn, will help to increase your metabolic rate.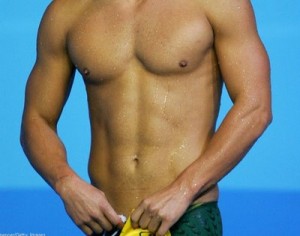 Maintaining the right body posture
The right posture of your body will ensure that your abdomen muscles are pulled and this in turn will help to shape them up. It is important that you stretch after exercise. This will help in the circulation of blood and will also increase the flexibility of the abdomen muscles.
A person who walks with a slouch will have a pooch, since this relaxes your abdomen muscles.
These fabulous tips to great abs can help you get the perfect figure that you always craved for – all long as you can follow the tips with dedication and will.