Smoothies Recipes for Weight Loss
If you are looking at weight loss recipes then no doubt you are also interested in smoothies' recipes because many diet watchers love to drink smoothies. Not only are they low in calories but they combine some of the healthiest ingredients that you need in your daily diet. Smoothies for weight loss can be made from just about anything but you specifically need ingredients in the right proportion that make a drink that is not only healthful but tastes good as well. In fact, many people replace their regular meals with smoothies as well because they can boost your metabolism and they provide very important vitamins and minerals that only natural fruits can give you. In doing so, smoothies also help diet watchers overcome an important challenge, how to reduce your calorie intake and take care of your appetite at the same time.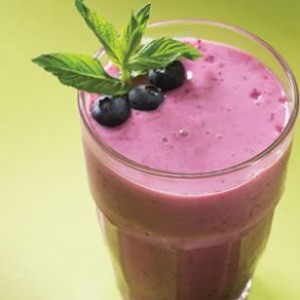 One of the most popular and effective smoothies for weight loss was introduced by Dr. Oz on the Oprah show and is known as the Magical Breakfast Smoothie because it has only 136 calories. This smoothie combines some of the most nutritious ingredients to make a drink that can help keep you full until your lunchtime. For this smoothie, all you have to do is blend in blueberries, bananas, soy protein, flaxseed oil and apple juice with water and ice in your preferred proportions. Instead of apple juice, you can put honey as well depending on what you have available.
Weight loss recipes that are the best normally have mid-day snacks as well to keep your tummy satisfied. One of the great ways to do it is with Joy Bauer's 5 Calorie Smoothie that is also a Good Morning America's recommendation. This particular recipe is part of Joy Bauer's 90/10 Weight Loss plan and all you have to do in this recipe is to add about two cups of either peach or orange with water. Blend in five fresh or frozen strawberries to this mixture and you will get the refreshing drink that has only five calories!
Smoothies for Weight Loss that have exotic fruits tend to be quite an attraction for many diet watchers and this is true for the Honeydew-Kiwi Fruit Smoothie. This particular drink is rich in potassium and vitamin C and is low on calories and sugar. With cubed honeydew, sliced up Kiwi fruit, one apple, lemon juice, ice cubes and small amount of sugar, you will get a delicious smoothie with a different taste.
A number of weight loss recipes for those people on the go contain the recipe for Thermos-ready smoothie which you can pour directly into your thermos before heading out. Containing bananas, apple juices, frozen berries and silken tofu, this particular smoothie is rich in protein and fiber. It has a total of 288 calories, which is a decent enough amount for a mid-day or afternoon snack. Some of the other smoothies for weight loss include the traditional strawberry banana smoothie, watermelon smoothie, peanut butter banana smoothie and especially for coffee and chocolate lovers, the Mocha Madness Parfait.