Fitness Training for Women (with Weights)
As a part of your fitness training program, pumping iron is something that you should not ignore. Today, more and more women are hitting the gym not only for aerobics, but also for weight training. Weight training for women is a way of achieving a toned, lean and sexy body that you can be proud of.
Fitness exercise with weight not only keeps you slim, lean, fit and healthy, but also adds to your body strength. It helps you stay energetic and gives you a lot of stamina to work through the day.
Resistance Training for women has other benefits too. It keeps your heart as well as your connective tissues stronger. You will also develop stronger bones. Weight training for women is especially good as it minimizes chances of developing osteoporosis problems.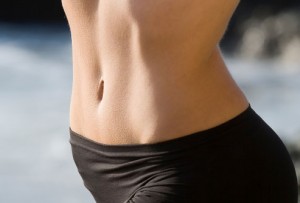 Why should you include weight training in your fitness training program?
Everyone likes a toned body. Plus, if you are trying to lose some excess fat, nothing could be better than pumping iron when you are in the gym. The National Center for Health Statistics has found that only 21% of women weight train more than two times a week. But unfortunately, when you skip the weights, you are losing out on the best chance of burning calories – by almost doing nothing.
This is because, a study has shown that women who completed an hour long weight training session, would end up burning an average of 100 calories more in the 24 hours after the workout, even when they did not exercise in the interim period.
Yet another long term benefit of weight training is that it will help you to develop lean muscle. Muscle in turn, helps to increase your metabolic rate and thereby burn up more calories. This means that muscle can help you destroy calories, even when you are not in the gym. If you replace say around ten pounds of fat with 10 pounds of muscle, you will end up burning about 25-50 calories per day, without even making an effort.
Get started with your weight training
Before you begin to track the progress, remember that you should not track it with your scale. Sometimes, you will find that you have lost an inch or more off your belly, even though you have not really lost much weight. This is because,  exercising with weights have paid off and you now have more muscle than fat. Since muscle is heavier than fat, you would not weigh a lot less than before, but you will definitely appear much more slim and lean.
While following any fitness exercise program, you should aim for a total body workout that will target every part of your muscle. Aim for exercises that will target various groups of muscles, like squats, bench presses, dead press, shoulder press and so on.
Another thing to follow during fitness training is you should alternate moderate intensity workout of 8 to 10 reps with 12 to 15 reps.
Eating right
For the most successful results of weight training for women, you should eat a balanced diet. Since your muscles need protein, you must include a lot of protein in your daily diet.
Avoid straining
You can include three days of weight training and three days of aerobics in your fitness training routine. However, take care never to perform more exercise than required, as you can strain yourself.
Finally, if you wish to stay healthy, fit and strong, weight training is the way to go. You will be able to show off a great body that is lean and sexy, with just the right amount of curves. Remember that weight training will not make you look bulky and masculine. In fact, it will make you look curvier and even more feminine.